Hello Fellow Surfers,
We have 3 cross promo Partners today at Tornado Traffic!
They are with:
Ghost Rider TE
Quality Hits 4 U
Advertising Know How
These promos are a great way to get FREE visitors to your website or offer. Remember that the prize is times 2! You get the prize at both exchanges! So when you claim your prize at each site, that is 200 visitors, 500 banners, or 500 texts for FREE!
Tornado Traffic is a member of TE Command Post, Viral Traffic Games and Truckloads of Ads. We also have 1, 5, 10 and 50 point stars at TE Surf Academy! We are also trying to get listed at Traffic Browser. If you are a member of Traffic Browser please log in and vote.
To Our Mutual Success,
Steven Ackerman
Owner/Administrator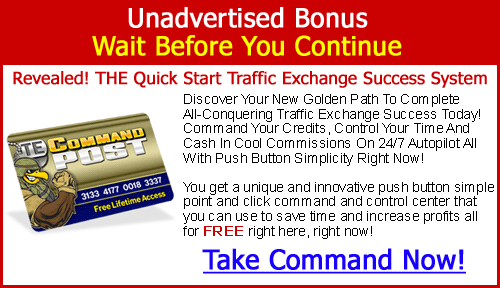 Also posted at Steven Ackerman Advertising